The 1970s are now recognized as "Hollywood's Second Golden Age," and it's hard to argue with it. The Godfather, Jaws, Star Wars, and hundreds of other fine films came out in that decade. But there are some films from notable directors starring famous actors that are more or less unknown today.
These movies were well-regarded in their day but, for one reason or another, are not a part of our conversations about '70s cinema today. This list looks at 10 of these neglected works that have sadly faded into obscurity, with the hopes of gaining them some new fans.
Related: Top 10 Movies That Changed Film-Making Forever
10

An Early Richard Pryor Film with Steely Dan Music

You Gotta Walk It Like You Talk It (Or You'll Lose That Beat)

You've Got to Walk It Like You Talk It or You'll Lose That Beat has one of the more unwieldy film titles of all time and has rarely been seen since it came out in 1971. That seems like a shame, considering the talent involved. It stars Zalman King, who went on to become a producer known for erotica like 9 1/2 Weeks (1986) and the TV series Red Shoe Diaries (1992). And the supporting cast is even more intriguing, featuring Robert Downey Sr. and Richard Pryor in one of his earliest roles.

Little is known about the film today, and it might have been totally forgotten if it weren't for the film's soundtrack. The music was written and performed by Walter Becker and Donald Fagen right before they formed Steely Dan. Denny Dias, the guitarist on the first six Steely Dan albums, is also a member of the makeshift band, which was credited as "The Original Sound Track." Fans of the Dan have sought out copies of the soundtrack album for decades now, keeping memories of the film alive.

The film's director, Peter Locke, might prefer if that were not the case, saying the film is not very good and implying he's happy with its current obscurity. But critics who saw it did praise the early Pryor performance. And music fans seem to like the peek at the origins of Steely Dan, so many are still curious to see this early '70s oddity.[1]
9

Playboy's First Film Production

The Naked Ape (1973) Trailer

Zoologist Desmond Morris's book The Naked Ape was first published in October 1967 and immediately became a pop culture sensation. A look at human evolution, Morris contended that we became who we are because our sexuality evolved into something different than other animals. A work that was both serious and fun, it was a pop culture smash perfect for some sort of adaptation—maybe a BBC documentary? Instead, Hugh Hefner came calling in 1973 with the intention of turning The Naked Ape into Playboy's first Hollywood production.

Starring former TV child star Johnny Crawford (The Rifleman) and a pre-Dallas Victoria Principal, the film version of The Naked Ape is, as one might expect, very loosely based on Morris's work. Animated segments somewhat relay the sociological themes in the book, while Crawford and Principal portray a college co-ed couple going through all the typical human mating rituals. Crawford is eventually drafted to Vietnam and—spoiler alert—killed in action for some reason. It was a bizarre concoction, to say the least, and very dated to the early '70s. It left theaters as soon as it had arrived and was almost immediately forgotten.

Interest in the two leads (who both appear nude in some very tame love scenes), fans of the Playboy brand, and connoisseurs of '70s cinema have made sure the film hasn't been totally lost. Despite its unavailability on home video or streaming, a copy sourced from TV broadcasts can be found in the underground collector community.[2]
8

A Critical Favorite Gone Missing

Diary of a Mad Housewife (1970) Original Trailer [HD]

Diary of a Mad Housewife was a well-received 1967 novel by Sue Kaufman about a young New York wife and mother overwhelmed by an insufferable husband and ungrateful kids. Sharp and funny, Kaufman's book was an ideal choice for the big screen during the rise of second-wave feminism. The husband-and-wife team of writer Eleanor and director Frank Perry created a faithful adaptation that hit theaters in August 1970. It was one of the critical hits of the year, as newcomer Carrie Snodgress was nominated for a Best Actress Oscar for her performance in the lead role. It was also the big-screen debut of Frank Langella, who would go on to play Dracula in 1979 and Richard Nixon in 2008's Frost/Nixon.

Despite the critical praise and a strong audience reaction, Diary of a Mad Housewife disappeared over the years. The issue seems to be that the Perrys were an independent production team, and the film elements required for a remastering are not in a studio archive. In 2021, a Blu-ray was finally released, sourced from a well-preserved print of the film. Hopefully, at some point, the original materials for Diary of a Mad Housewife—along with those of other works by the Perrys—will resurface, allowing for a proper restoration of this neglected classic.[3]
7

The Film Debut of Samuel L. Jackson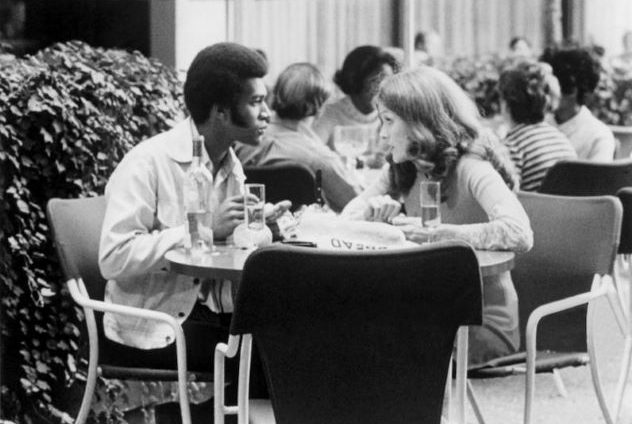 Photo credit: IMDb
There's no doubt that Samuel L. Jackson is one of the most popular actors of his time. His career took off after his turn as Jules Winnfield in Quentin Tarantino's 1994 classic Pulp Fiction. As Nick Fury in the Marvel Cinematic Universe, he's endeared himself to a new generation of fans. Surely no one could have predicted all this when he made his screen debut, all the way back in 1972 in a curio called Together for Days.
With a plot concerning a Black activist and a White woman who find themselves "drawn to one another during the politically and racially-charged atmosphere of early 1970s America," Together for Days featured Jackson in the role of "Stan." That's about all that's known about this movie, as it has been missing for years. For his part, Jackson says he lucked into the small role as he was a student at Morehouse College in Atlanta, Georgia, where the movie was being filmed.
During an appearance on The Tonight Show, Jay Leno told Jackson he had been looking for a copy of Together for Days—also known as Black Cream—but couldn't find it anywhere. Jackson replied that he was glad for that, so make of that what you will. Perhaps it's not a great film, but Jackson's many fans would still like to see it. Hopefully, someday, it will be rediscovered and make its way to home video or streaming.[4]
6

A Popular Documentary Narrated by Orson Welles

Future Shock Documentary (1972)

Alvin Toffler's 1970 book Future Shock was a smash hit, selling millions of copies throughout its first few years in print. The title comes from the idea that modern life is putting humans through too much change in too short a period of time. Toffler noticed that trend and made some predictions that, over 50 years later, seem pretty on-target. He said that technology would play a bigger and bigger role in our lives. He saw an increase in disposable goods, with a fixed period of usability built-in. And he saw the rise of what we now know as the internet, with instant celebrities popping up from there.

Cashing in on the popularity of Future Shock, director Alex Grasshof created a 1972 documentary adaptation narrated by none other than Orson Welles. The legendary figure of stage, radio, and screen lends an air of gravitas to this retro look into the future. Given the cultural phenomenon that was Future Shock at the time, it's a little surprising that it's not remembered more today. Then again, it does come across as a little dated, even if we live in a lot of the predictions today.

The film is not currently available on any home media format. However, it is pretty easily seen via fan-restored versions that pop up on YouTube (video above). It's worth checking out—if only to see what anxieties people had 50 years ago about our current times.[5]
5

A Notable Early Directorial Effort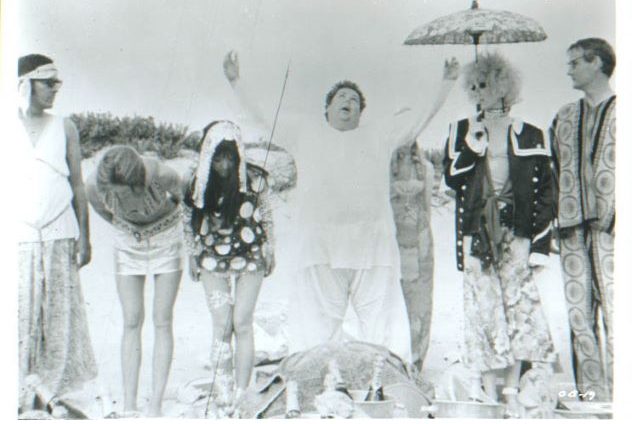 Photo credit: IMDb
John G. Avildsen is best remembered for two things: Rocky and The Karate Kid. He won the Best Director Oscar for the first Rocky film, then returned to direct Rocky V in addition to the first three Karate Kid films. His earliest success came with 1970's Joe, starring Peter Boyle in the title role of a working-class man driven to extremism by the societal changes happening around him. He followed up Joe with another critical favorite in 1971, Okay, Bill.
Variety magazine called Okay, Bill "creative and inventive." Audiences that saw it reacted favorably, too, but apparently, it didn't get a wide release, having been distributed by the small studio Four Star-Excelsior. And what happened to it after that is unknown because Okay, Bill has been on many "most wanted" lists of lost films ever since. A few fansites have dug up all the information they can on the film in hopes of it re-emerging one day. Until then, we can only wonder how a fairly modern film from a notable director that was well-received can just disappear.[6]
4

An Acclaimed George Segal/Robert De Niro Film

Born to Win (1971) George Segal & Karen Black | Comedy, Crime, Drama Movie

From the late 1960s through the mid-1970s, the late actor George Segal had quite a run of great roles. He was able to project an everyman-style relatability while still radiating star power. Unfortunately, one of his most acclaimed roles in this era is also one that is more or less forgotten today—1971's Born to Win. With a stellar supporting cast that includes Karen Black, Hector Elizondo, and a very young Robert De Niro, Born to Win is a gritty comedy-drama about a heroin addict trying to both have a life and maintain his habit. As you might imagine, complications ensue.

It's unclear what happened with Born to Win, as critical notices were strong, especially for Segal, with Paste Magazine calling his work "one of the great unsung performances of the '70s." Segal was at the height of his popularity in 1971, as was Black, so it's kind of puzzling how this movie slipped through the cracks. Today, Born to Win is a staple of $1 DVD bins—and it's well worth that tiny investment if you happen to run across it.[7]
3

A Dennis Hopper Western

Kid Blue (1973) Official Trailer #1 – Dennis Hopper Movie HD

One of the more intriguing film trends of the early 1970s was the "revisionist Western." Taking that old faithful Hollywood genre and turning it on its head, films like Sam Peckinpah's The Wild Bunch (1969), Robert Altman's McCabe and Mrs. Miller (1971), and Peter Fonda's The Hired Hand (1971) appealed to counterculture audiences of the time. One of the best of this trend is 1973's Kid Blue, which is hardly remembered today.

Dennis Hopper stars as the title character, a train robber at the beginning of the 20th century. He can't help but notice that the Old West is fading into history, so he tries to go straight. Kid Blue quickly finds out that leaving your criminal past behind is not so easy.

Kid Blue is another example of a quality film that just seemed to gain no traction upon its release, despite positive reviews. As Los Angeles revival theater The New Beverly noted in 2017, "The movie made some money but did not linger in the public's imagination. Though friends in Texas have steadfastly maintained over the years that Kid Blue is a cult classic, in truth, the film has all but disappeared." Thankfully, 20th Century Fox does now make it available via DVDs created on-demand in their Archive Collection.[8]
2

Sci-Fi from a Young Spielberg

THE NAME OF THE GAME LA 2017

Everyone has to start somewhere, and for Steven Spielberg, that was TV. A lot of film buffs know that his 1971 TV movie Duel later got a theatrical release, and that led to the opportunity to make big-screen films. However, he made another feature-length film for TV earlier in the year.

"L.A. 2017" was an episode of the NBC TV series The Name of the Game, a show that ran for 90 minutes each week. Spielberg used the plot device of one of the main characters having a dream to insert a sci-fi story into the series. The story is a real dystopian nightmare. Everyone lives underground due to pollution, and America has turned into a fascist state. The dream concept allows Spielberg to experiment with his camera and narrative, showing off his talents at the tender age of 24.

As The Name of the Game is not well-remembered today, Spielberg's "L.A. 2017" is generally only known by his most devoted fans. It's never been officially released, but fan restorations from TV airings can be found online by those willing to look for it.[9]
1

A Star-Studded Cast in a Family Drama

The People Next Door (1970) Trailer

Following the counterculture revolution of the 1960s, it's no surprise that quite a few movies of the '60s and '70s touched on the topic of parents dealing with their kids' drug use. 1970's The People Next Door was a sterling example of this trend. As Roger Ebert said in his original review, "It's the best movie so far about parents, kids, and drugs, and probably the best we're likely to get."

The People Next Door has an excellent cast of beloved actors, including Eli Wallach, Julie Harris, Hal Holbrook, and Cloris Leachman. And it certainly seems like it was well-received by critics and audiences at the time. So why did it fade from the public consciousness? It's hard to say, but perhaps it just got lumped in with lesser movies about hippie kids and their worried parents and just got discarded.

Fortunately, The People Next Door is now getting its due as a standout in its genre. In 2021, it got a 4K restoration on Blu-Ray in the UK and is also available for rental on many streaming services. It's well worth a look today, not just as a time capsule of an era gone by, but as a fine drama.[10]

fact checked by Darci Heikkinen