Sep. 11, 2022Updated: Sep. 11, 2022 1:48 p.m.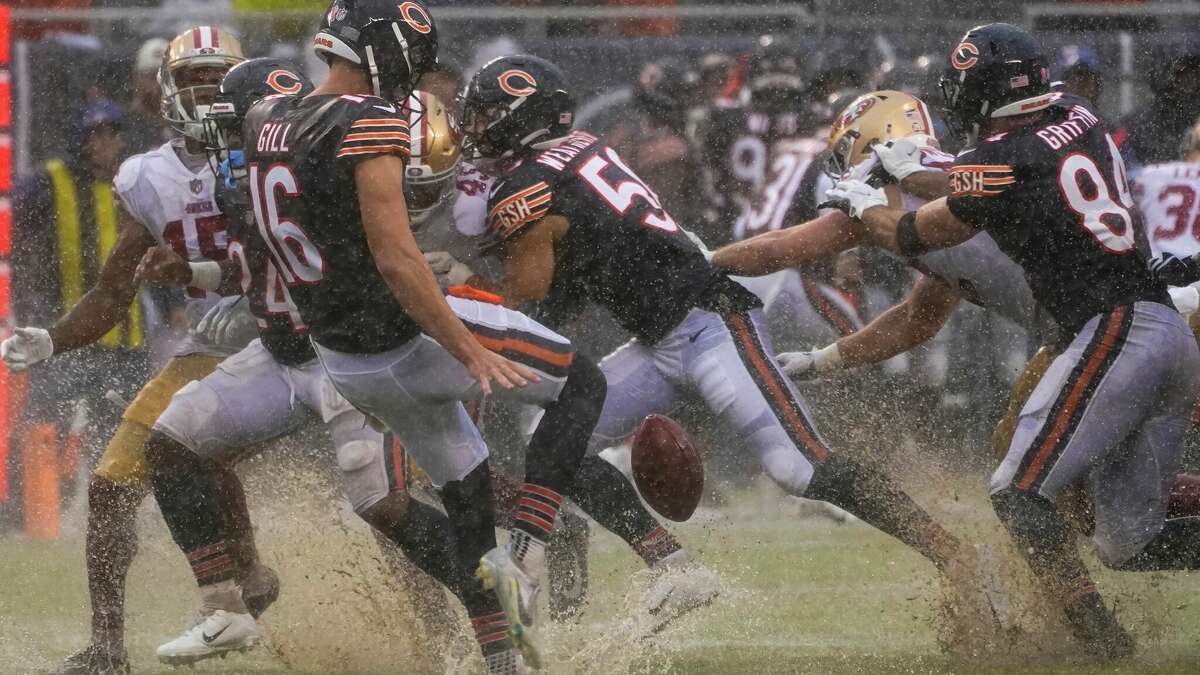 Chicago Bears' Trenton Gill punts in the rain during the second half of an NFL football game against the San Francisco 49ers Sunday, Sept. 11, 2022, in Chicago. (AP Photo/Charles Rex Arbogast)
Charles Rex Arbogast/AP
Rainy conditions wreaked havoc with the new turf at Soldier Field in the San Francisco 49ers' road opener in Chicago Sunday.
The field was soaked with puddles and standing water, producing an ugly game that ultimately ended in a 19-10 Bears win. Trey Lance could hardly be blamed for an inaccurate Week 1 as the undisputed starter, as both teams struggled in brutal conditions. Lance was 13-of-28 for 164 yards and an interception, roughly matching his counterpart, Justin Fields, who also failed to complete 50% of his passes.