Sep. 7, 2022Updated: Sep. 8, 2022 12:56 p.m.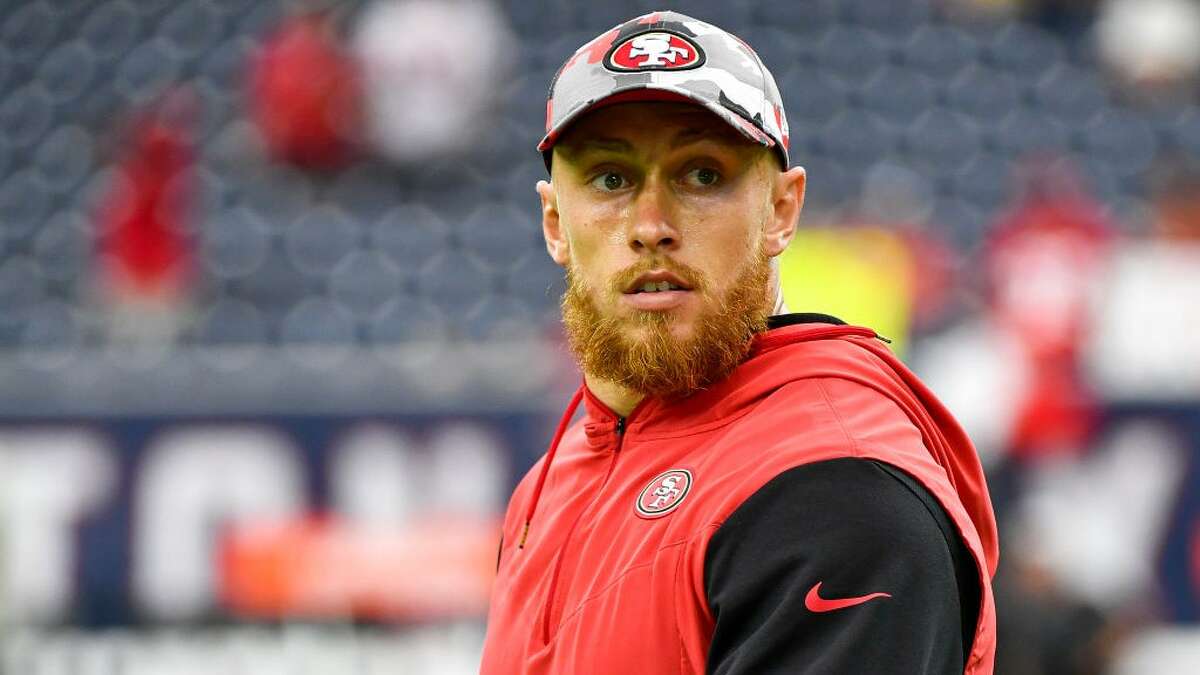 FILE: George Kittle of the San Francisco 49ers acknowledges fans prior to the preseason game at NRG Stadium against the Houston Texans on August 25, 2022 in Houston.
Logan Riely/Getty Images
LATEST Sept. 8, 12:50 p.m. George Kittle is probably out Sunday against the Bears, according to a Pro Football Network report. His groin injury is "not good," and the tight end is "unlikely" to play in Week 1, according to the report.
Sept. 7, 2:35 p.m. Another season, another mysterious ailment for George Kittle: The 49ers' star tight end is day-to-day with a groin injury, head coach Kyle Shanahan told media on Wednesday.