SFGATE assistant editor Joshua Bote on Oakland police's trivial pursuits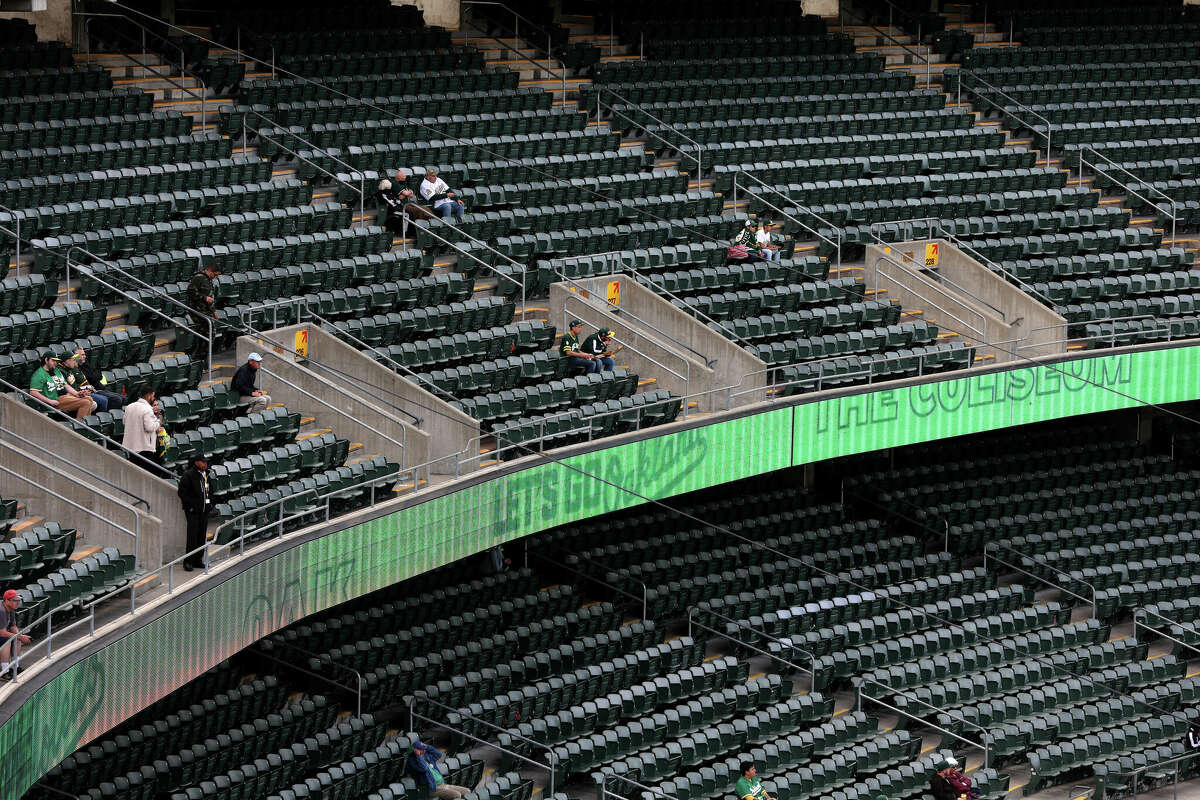 Rows of seats sit empty as the Oakland Athletics play the Texas Rangers at RingCentral Coliseum on May 26 in Oakland, Calif.
Justin Sullivan/Getty Images
A Bay Area police department's manhunt for the couple that allegedly committed the cardinal sin of performing a public "sex act" at a sporting event is nearly ending its second week — and police appear no closer to finding the couple than when they first went viral on Twitter.
The couple was recorded in the alleged act Aug. 21 when the Oakland A's snagged a 5-3 victory against the Seattle Mariners. A few hours later, the video exploded on Twitter and drew the attention of Oakland police. Since then, it appears that the investigation has only ramped up. Oakland police, on Wednesday, released a photo of the alleged couple, showing a man in a Cure shirt and a woman with tattoos.